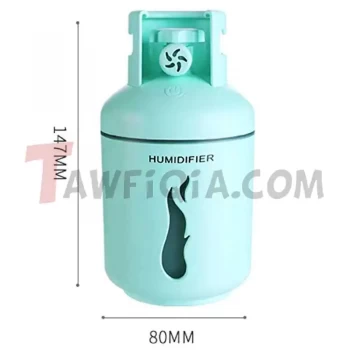 Car Care, Accessories, Internal Accessories, Accessories
Design: With the compact portable design, nice shape and unique style: Especially designed for the people who love life.

Features: eased our problem of dry eyes, dry cough, dry lips or mouth due to central heating and pollution or dry surroundings, keep face & Skin moist.

Large Capacity: 300 ml capacity provides 6 hours of intermittent fog, or 12 hours of constant fog with a car shut-off feature for safety when water runs low.

low noise: Ultra quiet make sure you sleep comfortably, easily maneuver the workplace.

Material: made from the finest quality material with no toxic materials, no corrosive materials used and it's very durable and eco-friendly.

Large capacity, automatic power off, aromatherapy humidification, night light function

Multi-function creative gameplay four-in-one: The body comes with a USB expansion interface, free to match the life creativity

Spray operation: Turn on the power, click the button to turn on the continuous spray mode; click again to turn on the intermittent spray mode (spray for 3 seconds for 3 seconds); the third click closes all spray patterns

Night light/USB operation: Press and hold for 1.5 seconds to turn on the night with USB output mode; press and hold the button for 1.5 seconds again to turn off the normal output of the night light USB, and press the third time for 1.5 seconds to turn off the USB.

Expansion USB port: Plug in the USB fan or LED night light directly.
EGP 250